Our Brewery
Balance Brew fuses Traditional Chinese Medicine with a modern clinical and technologically innovative approach; bringing you top quality brews that deliver results. 
Our products are curated from herbs and granules of the highest quality, procured directly from farmers worldwide with the same high standard for quality and detail as us. Decoction takes place in our brewing facility, checked and graded by our in-house quality assurance teams and undergo lab inspections for pesticides, chemicals and active ingredients.
Come visit us and experience for yourself how a modern TCM brewery sources, curates and produces its teas and potions. Taste test our products and learn all about the different herbs and processes. Book a tour today!
The Physician's Choice

Next-gen science and technology meets the craft and precision of mixing and brewing TCM formulations.
We are constantly innovating and improving the efficiency of operations to deliver consistency, potency and a great clinician and patient experience.

We are the brewery-of-choice for physicians and clinicians who know our methods and finished formularies are the highest quality - every time. We work with most of the local physicians in Singapore to brew the best herbal brews for all. Balance Brew prepares herbal, traditional Chinese medicines (TCM) proven to address today's health and wellness conditions.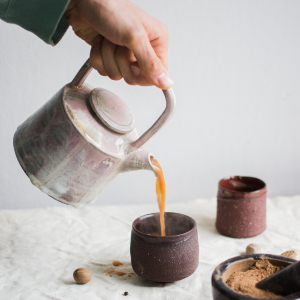 Only The Best
We source only the safest, most potent natural ingredients transparently and responsibly.

The herbs and other natural ingredients we mix in our brewery come from farms and sources who follow our high code of quality.
We know the importance of having the best ingredients that you can trust. That's why we make our farm-to-brewery supply chain transparent. We all want to know where our medicines come from.